2017 Web Design Trends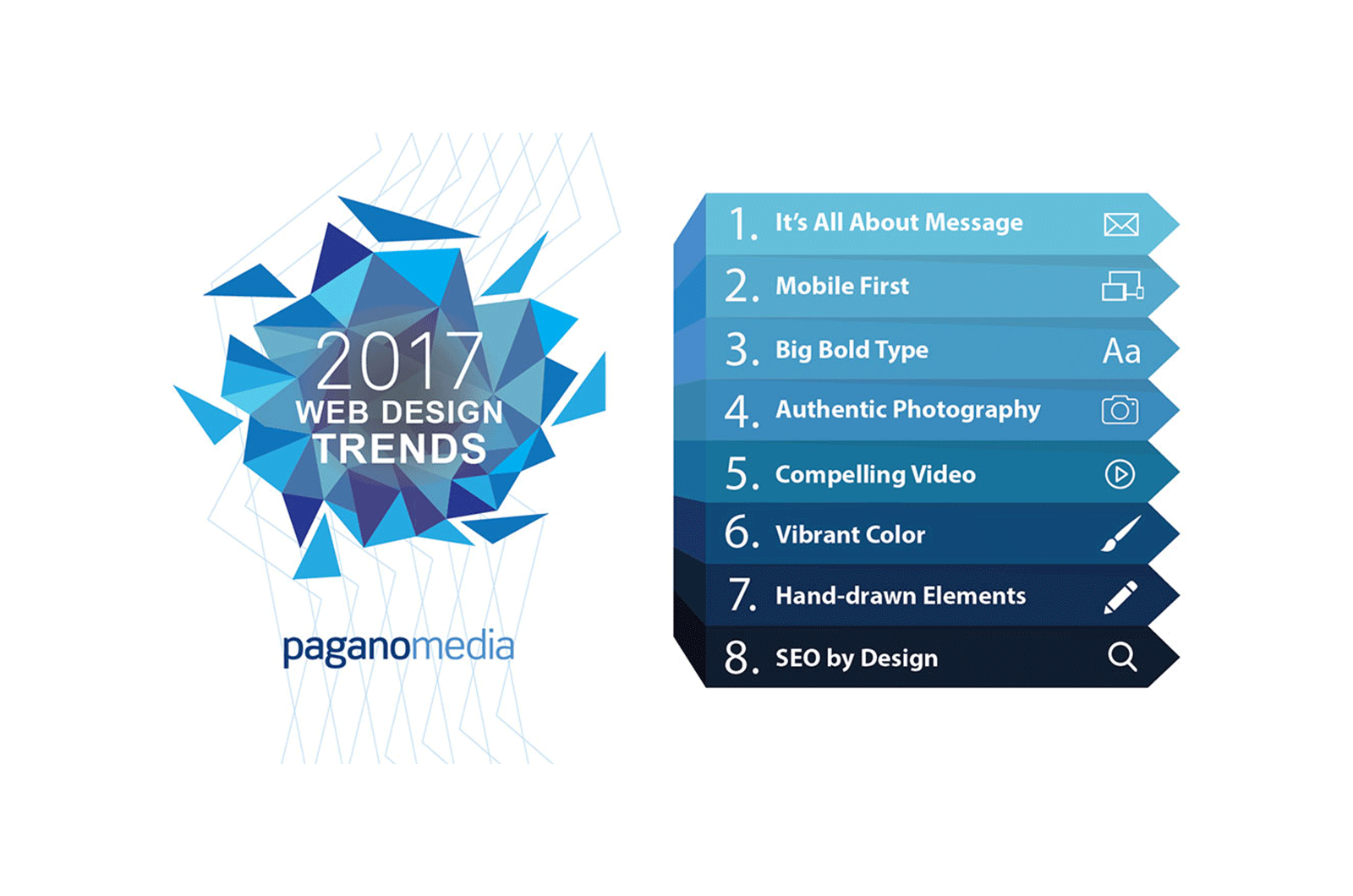 1. It's All About Message
People visit websites for their content. Our role is to present your message in an intuitive and appealing design that persuades visitors to take the next step in connecting with you.
2. Mobile First
Since most of us navigate the web though our phones more than our computers, websites must be simple and easy to navigate.
3. Big Bold Type
In a world that's fast, busy and overloaded with information, concise and powerful statements make a lasting impact.
4. Authentic Photography
People seek authenticity from brands they use and know a stock photo when they see it.
5. Compelling Video
If a picture paints a thousand words, a video does it tenfold.
A moving image captures attention and holds it longer.
6. Vibrant Color
Color impacts mood. With the latest technological advances in screens, we are now able to reproduce richer colors.
7. Hand-drawn Elements
Custom icons, graphics, buttons and illustrations bring a unique and playful touch your website.
8. SEO by Design
A stunning website is not effective if it can't be found. The best SEO strategy starts in the site map and content development phases and continues through design and programming.