Brick by Brick, Page by Page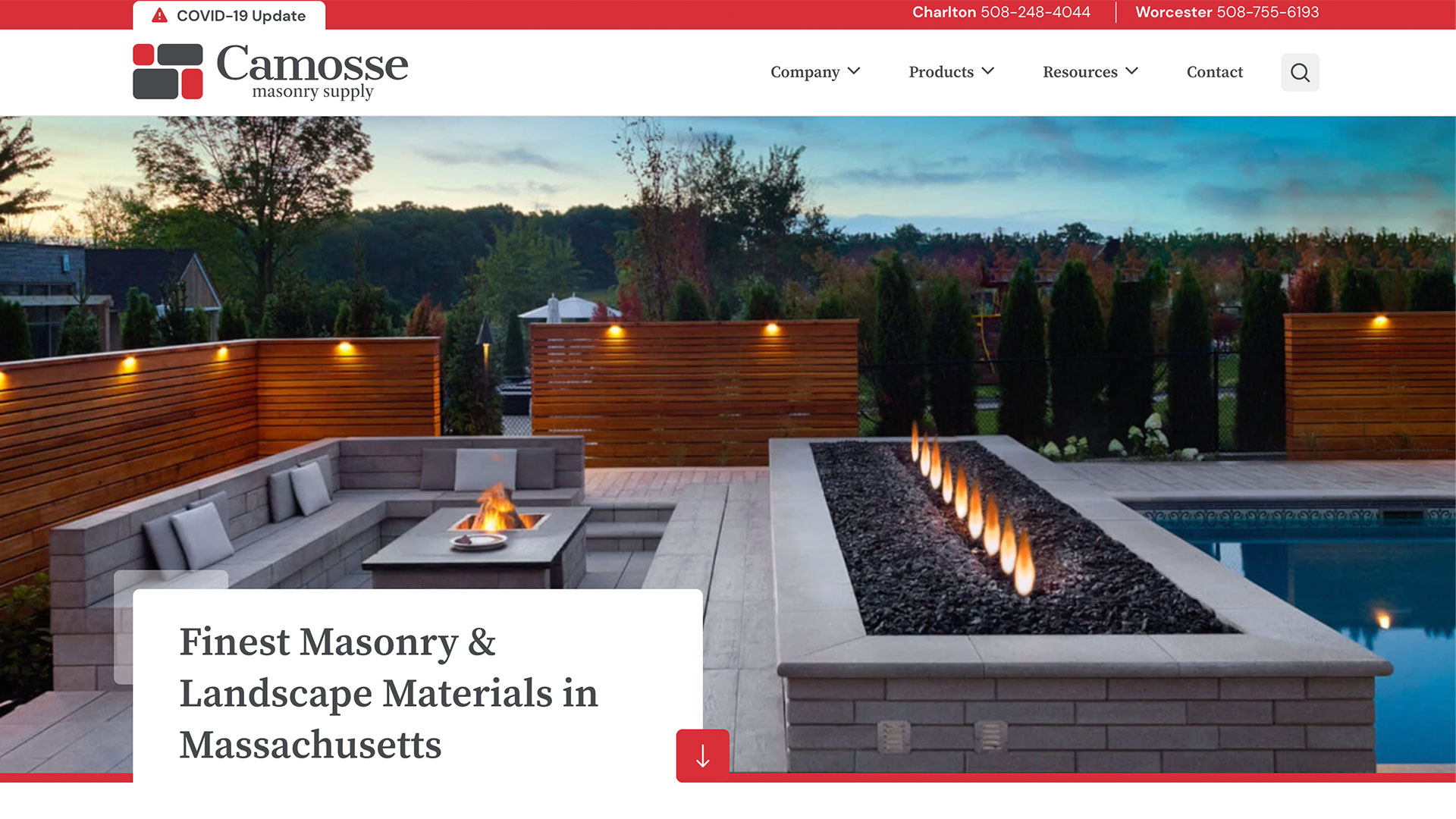 Pagano Media builds a dynamic new website for Camosse Masonry Supply in Worcester and Charlton, MA. The design is inspired by Camosse's quality masonry products with buttons designed in the likeness of bricks and tiles, and the navigation designed in the likeness of an easy, beautiful stone pathway in a scenic outdoor space. Check it out at camosse.com.
We can help you tell your story
If you need an award-winning website designed to inspire and drive ROI, say hi to Kate start the conversation.