Electrifying New Site for Commonwealth Electrical Technologies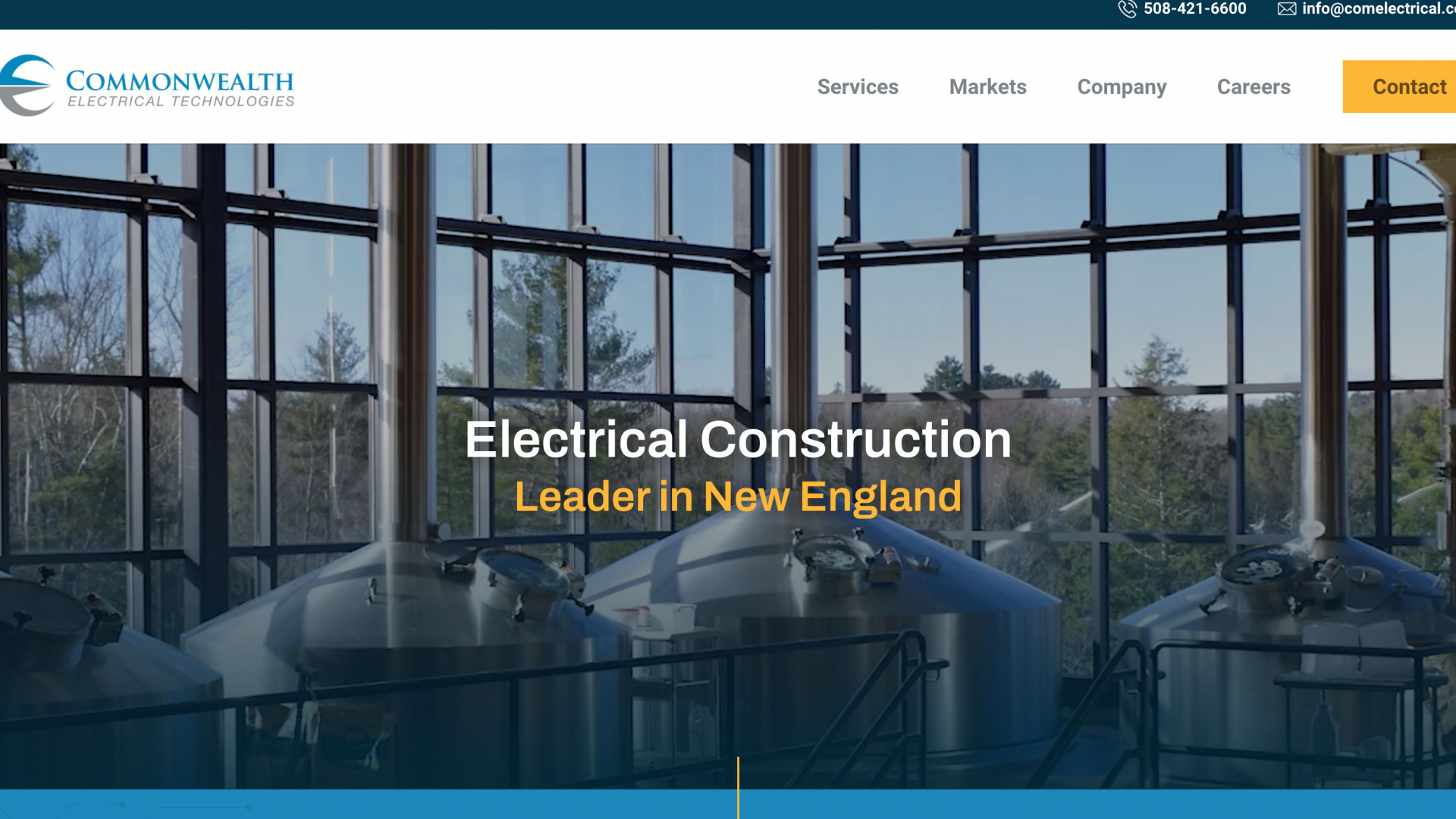 An electrifying new website for our friends at Commonwealth Electrical Technologies!
Check out the project page here.
We combined our web & video expertise to deliver a dynamic upgrade from the old site with streamlined content, compelling customer & staff testimonials, and an elevated aesthetic.
Each of Commonwealth's core service offerings – solar, electrical contracting, and energy efficiency – have a dedicated page to showcase their innovative work, video, and relevant projects.
Another goal of the site was to boost CET's brand awareness for recruiting purposes. We interviewed members of the leadership team who shared why the company is a great place to be and the opportunities it offers for employees.
Thanks to the CET team for their guidance and teamwork in making it happen!
We can help you tell your story
If you need an award-winning website designed to inspire and drive ROI, say hi to Kate to start a conversation.