Pagano Lands w3 Award for DIENES Website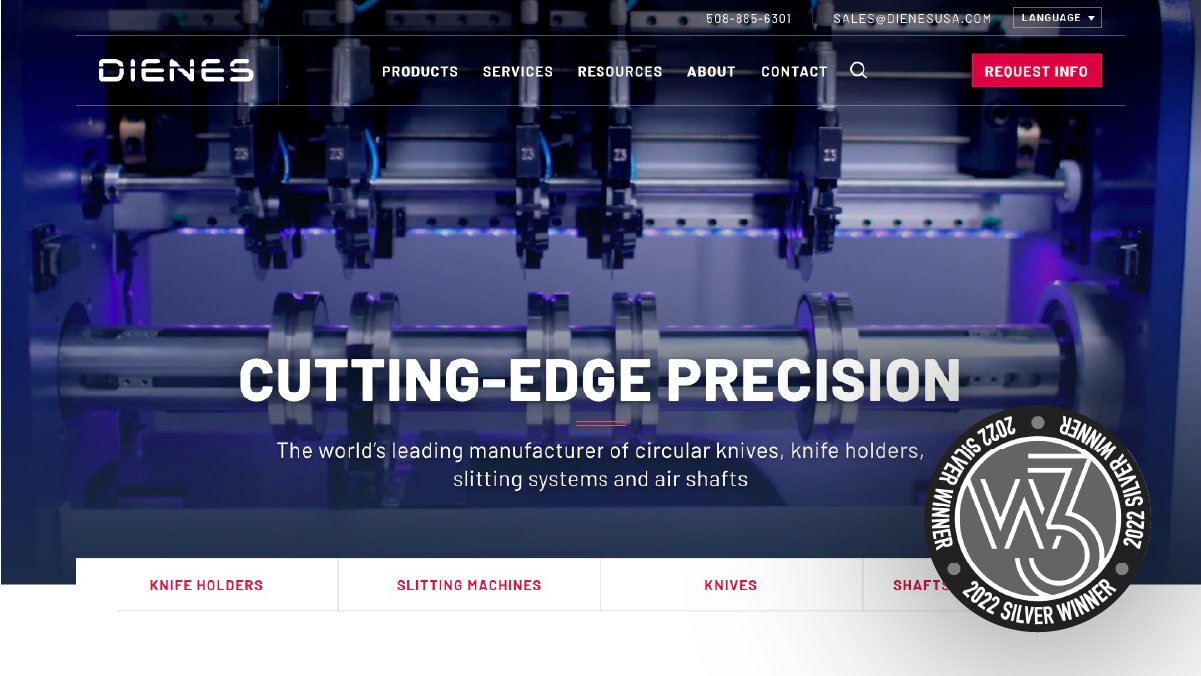 DIENES' website (dienesusa.com) receives a silver w3 Award for top Web Design Excellence. Receiving over 3,000 entries from across the globe, the coveted w3 Awards honor outstanding websites worldwide. The w3 is sanctioned and judged by the Academy of the Interactive and Visual Arts, an invitation-only body consisting of top-tier professionals from a "Who's Who" of acclaimed media, interactive, advertising, and marketing firms. Pagano Media has received five w3 awards over the past five years.
DIENES' sleek website boasts bold fonts, easily digestible messaging, and crisp photography and video, shot by Pagano Media. The site's navigation was refined and streamlined to provide a more intuitive e-commerce experience.
Tony Chiarvalloti, Lead Mechanical Engineer at DIENES said, "We have received a lot of great feedback from our customers and even competition on our new logo and website. In addition to the visual appeal and looks, we have been tracking our website numbers and since we have launched the new website, we have been seeing a drastic increase in traffic."
We can help you tell your story
If you need an award-winning website designed to inspire and drive ROI, say hi to Emma to start a conversation.