Pagano Lands w3 Award for Worcester County Sheriff's Office Website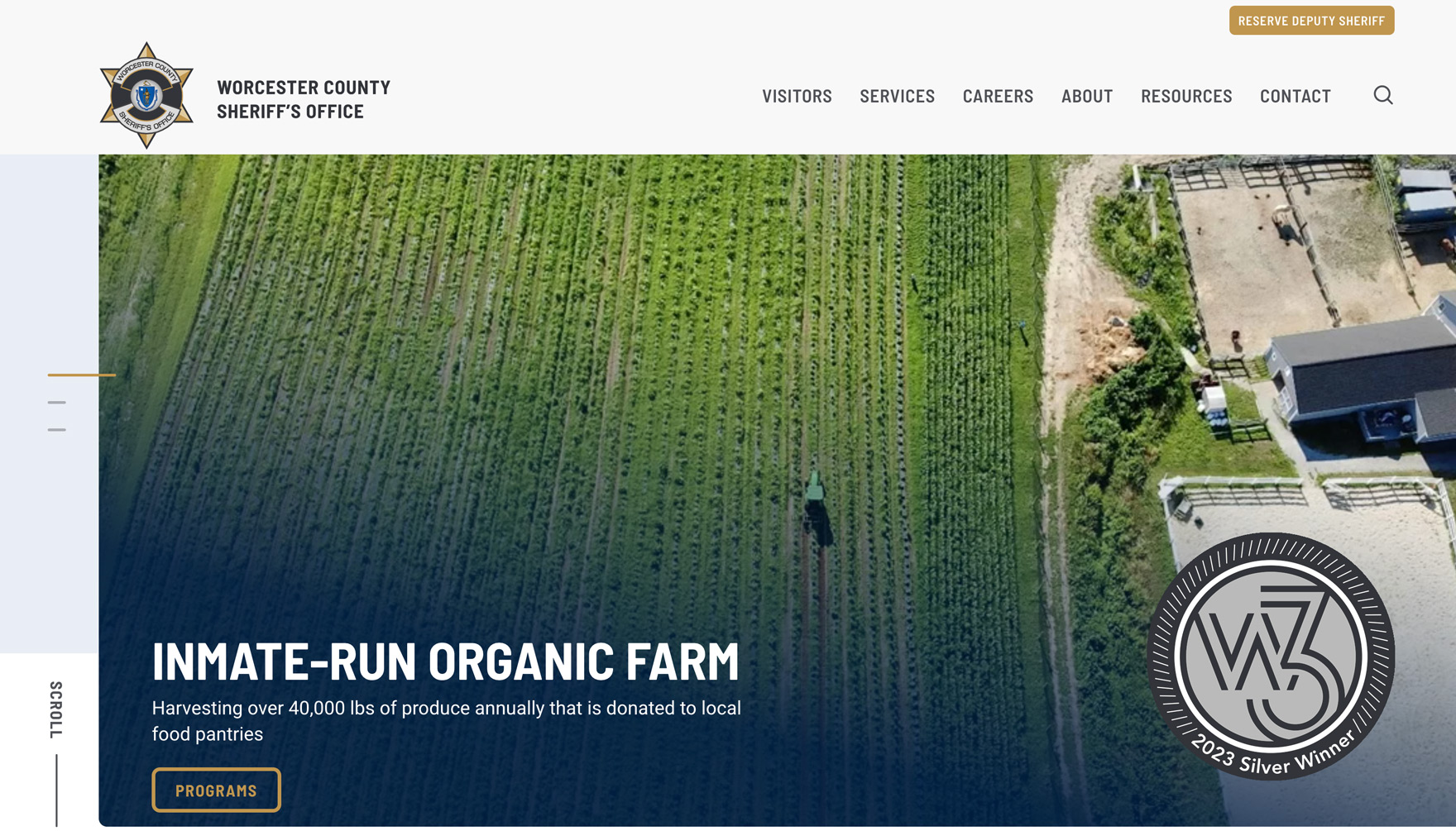 The Worcester County Sheriff's Office website (worcestercountysheriff.com) receives a w3 Award for Top Web Design Excellence. Receiving thousands of entries annually from across the globe, the w3 Awards honors outstanding websites (and other media) created by some of the best digital content creators across the industry.
The w3 is sanctioned and judged by the Academy of the Interactive and Visual Arts, an invitation-only body consisting of top-tier professionals from a "Who's Who" of acclaimed media, interactive, advertising, and marketing firms. Pagano Media has received six w3 awards over the past six years.
The Worcester County Sheriff's Office (WCSO) is a leader in prison reform initiatives and community outreach. From a variety of inmate rehabilitation programs to Sheriff Lew Evangelidis' substance abuse awareness conversations with students in Worcester County – WCSO asked Pagano Media to create a clean, user-friendly website illustrating these efforts within the prison and greater community.
With a variety of calls-to-action for prison visitors or individuals considering careers at the Sheriff's Office, Pagano Media designed the site towards measurable goals.
Eric Eisner, Director of Communications at The Worcester County Sheriff's Office said, "Pagano Media is an industry leader. Their entire team is patient, helpful, and creative. Collectively, they delivered a product that exceeded expectations while making the journey to produce our website easy and fast. Their close attention to detail and out-of-the-box thinking sets them apart."
We can help you tell your story
If you need an award-winning website designed to inspire and drive ROI, say hi to Emma to start a conversation.