A Showcase Website for Chacharone Properties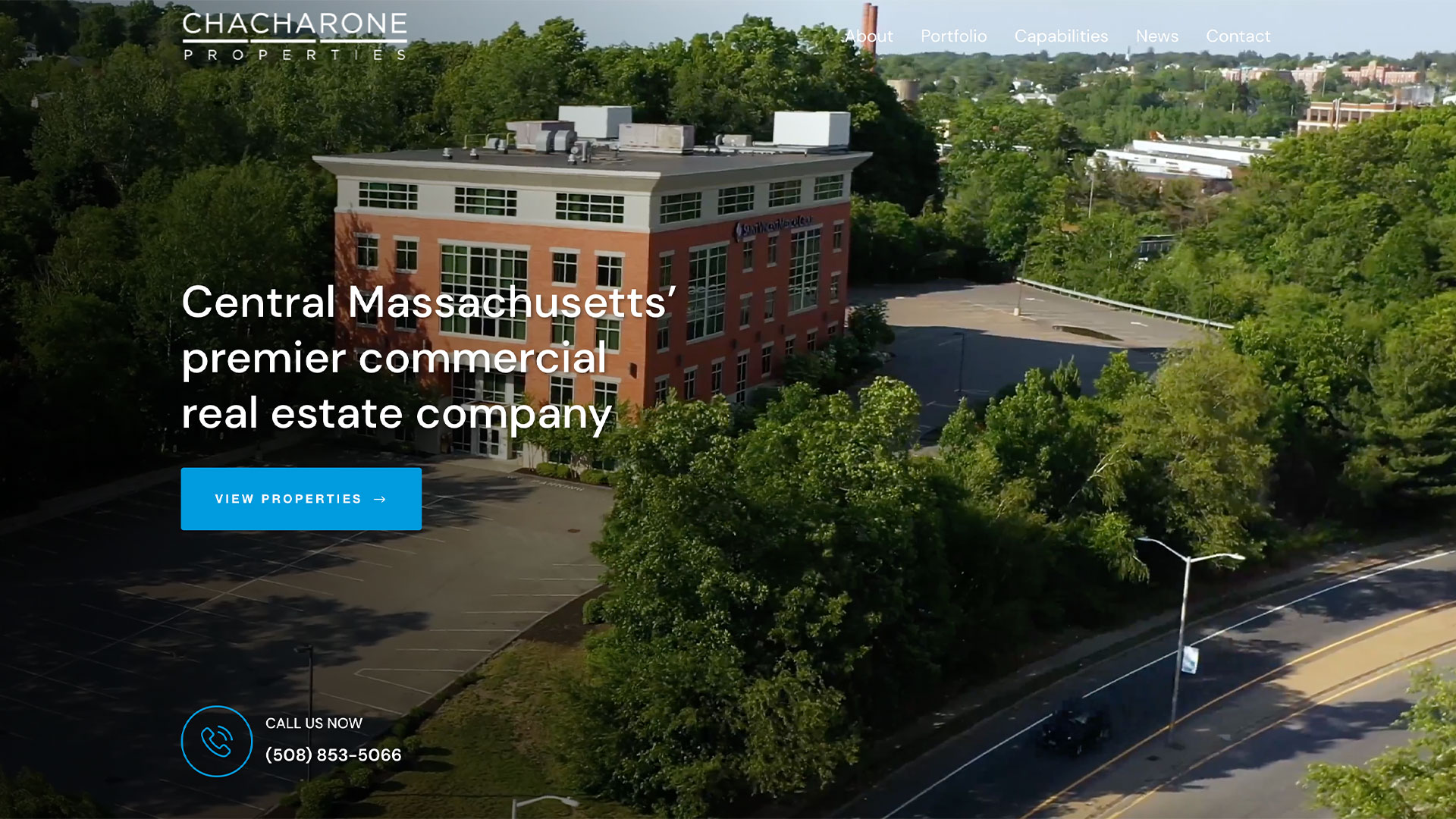 Chacharone Properties has been a leader in Central Massachusetts commercial real estate development and management since 1982.

They tasked Pagano Media with updating their website to have a clean, effortless, and sophisticated interface, as well as a design system that reflects the premium quality of their services, properties, and staff. The goal was to create an impressive showcase of their portfolio, especially available space, and communicate their key differentiators as Worcester's leading commercial real estate firm.

Pagano shot new photography and video of the interior and exterior of the buildings. The exterior building drone clips on the homepage provide a dramatic first impression. Stunning interior photography elevates the portfolio pages and gives viewers a strong sense of Chacharone's standards when it comes to commercial real estate.

Lastly, Pagano's emphasis on SEO optimization ensures that Chacharone Properties' new website ranks high in search results and generates new leads to fill available space at their leasing properties.
Check out the new Chacharone Properties website here.
We can help you tell your story
If you need an award-winning website designed to inspire and drive ROI, say hi to Kate to start a conversation.