2015 Top Web Design Trends to Strengthen Your Web Presence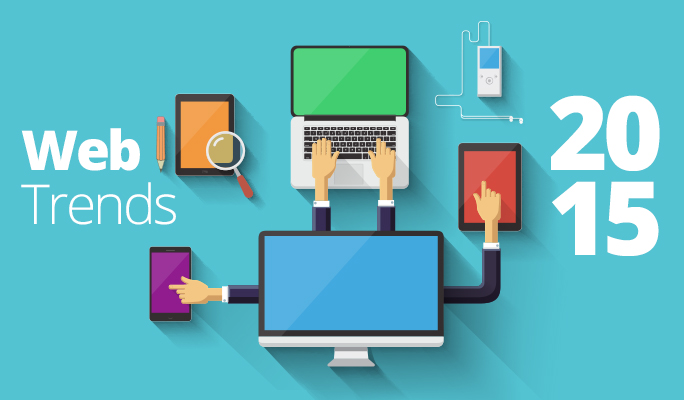 Responsive Design, in which a website automatically scales to a visitor's screen size, is increasingly important as the number of mobile users browsing the Internet now exceeds traditional desktop users.
Bold Typography, tastefully done, has impact and reinforces core messaging.
More Scrolling Pages accommodate growing mobile traffic since scrolling is easier than clicking.
Subtle Animation, in the form of hovering and motion graphics, makes content engaging and keeps visitors attentive.
Professional Photography & Video tell a story and make your site stand out.
Simplicity – remove all unessential design elements to ensure your message is primary.
Performance & Speed are as important as ever for users on slower mobile networks who expect sites to load quickly.
And more… put our experienced team to work upgrading your website to meet the opportunities in 2015.