Are You Leveraging the Online Marketplace?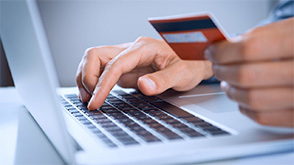 While digital/social media are today's rage, only 10% of conversations occur online. The other 90% occurs elsewhere, making word-of-mouth as important as ever. Recommendations from colleagues, friends and family are trusted, and remain the most effective advertising of all.
Once you receive a word-of-mouth recommendation, what do you do? Most likely, you check out the recommendation online by googling the company or going directly to the company's website. Now, more than ever, your website is your electronic storefront and communications hub.
Is your website responsive design; that is, does it automatically adjust the page layout to fit the visitor's screen size to accommodate growing mobile traffic? Does your website have a content management system (CMS) that allows you to easily make changes to the content? Are you integrating video that shows your product or service in use and makes an emotional appeal? Is your website search-optimized to enable the highest placement on search engine results? Are you leveraging Google Adwords and online directories to increase website traffic and ultimately sales leads?
We can help you strengthen your online presence, and grow your business.
Call us to get started!