Do you need a rebrand? 7 key steps to the rebranding process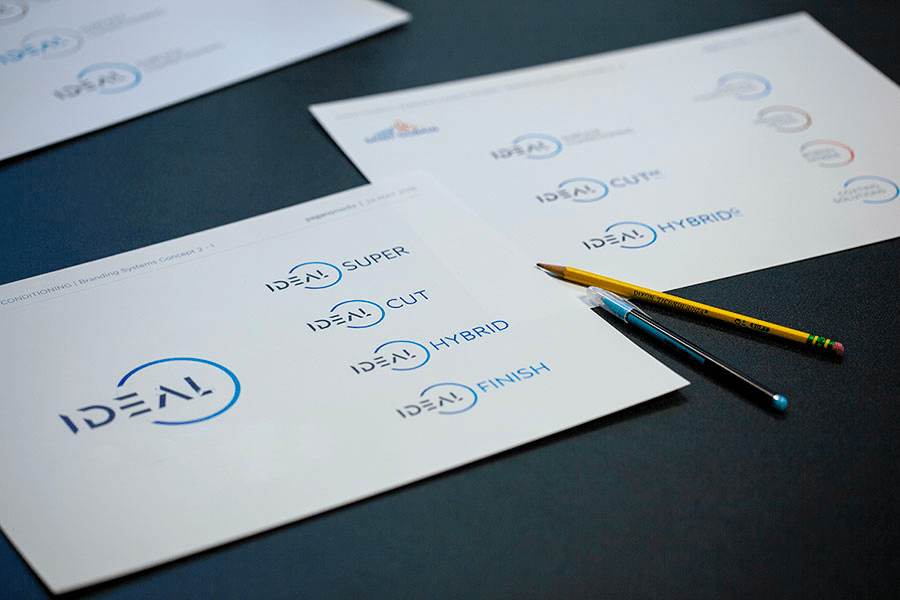 Rebranding, or creating a new look and feel for an established product or company, can be complex. With proper preparation, the transition can be seamless. Consider following the steps below as you evolve your brand identity.
1. Discover what you want to change and why
Is your company name confusing to core audiences? Or is your logo difficult to read? Your brand colors no longer align with your expanded service offerings? You may be considering a rebrand for these reasons or a variety of other drivers. No matter the reason – the first step is key – be sure you are clear on what you want to change and why. Once you identify aspects of your brand that need a refresh – be it the logo, color palette, tagline, or all of the above – you will be better prepared to build a leading brand identity.
2. Stay true to your brand
When considering a rebrand, it is key to consider the aspects of your company that are lasting. Be it core values, mission, or history. How will those key differentiators carry over into your new brand? While it is crucial to evolve and grow, it is also important to preserve core aspects of your brand – be it reliability, a history of success, customer-centricity. Create a list of things you like about your current brand identity and want to maintain in the new look and feel.
3. Align on a branding budget
Rebranding requires an investment, as the impact is lasting. Your logo lives on your building, email signature, website, social channels, apparel, and so much more. A healthy branding budget allows you to put your best foot forward with a logo and tagline that tells people who you are and what you do.
4. Collaborate with a top-rated creative agency to bring your vision to life
Share specifics with the creative team: we want to move in a new direction because we are going global, or simply put, our branding package looks dated. Once the creative team hears your reasoning, they will be able to share rebrand ideas that are "on the mark."
5. Create a list of branded assets that will need to be updated
Stationary package, apparel, company signage, digital assets, PowerPoint template, and more. Plan to roll out the new brand across these assets in a timely manner. Having multiple logos in the wild will only confuse consumers.
6. Familiarize yourself with the new brand guidelines
Typeface, color palette, new logo placement. The list goes on! A strong brand guide will help your team cultivate a united brand identity across teams. Whether your events team is placing the logo on giveaways, or your digital team is leveraging the new font family on your corporate website.
7. Communicate the rebrand
Once the new brand launches, send a communication to employees to introduce them to the new brand identity. Consider highlighting some of the special features behind your new logo or tagline. In some cases, it may also make sense to communicate your rebrand to clients, if it impacts them in some way. For example, even slightly adjusting your company name would impact email addresses, which would impact client communications. Lastly, consider creating a brief logo reveal video to generate excitement!
8. Rebranding example
Check out one of Pagano Media's recent rebrand projects below. Pagano Media redesigned Springfield Empowerment Zone Partnership's logo and brand identity. An energetic and hopeful logo and brand identity design simplify a complex model and drive web design, video production, and photography.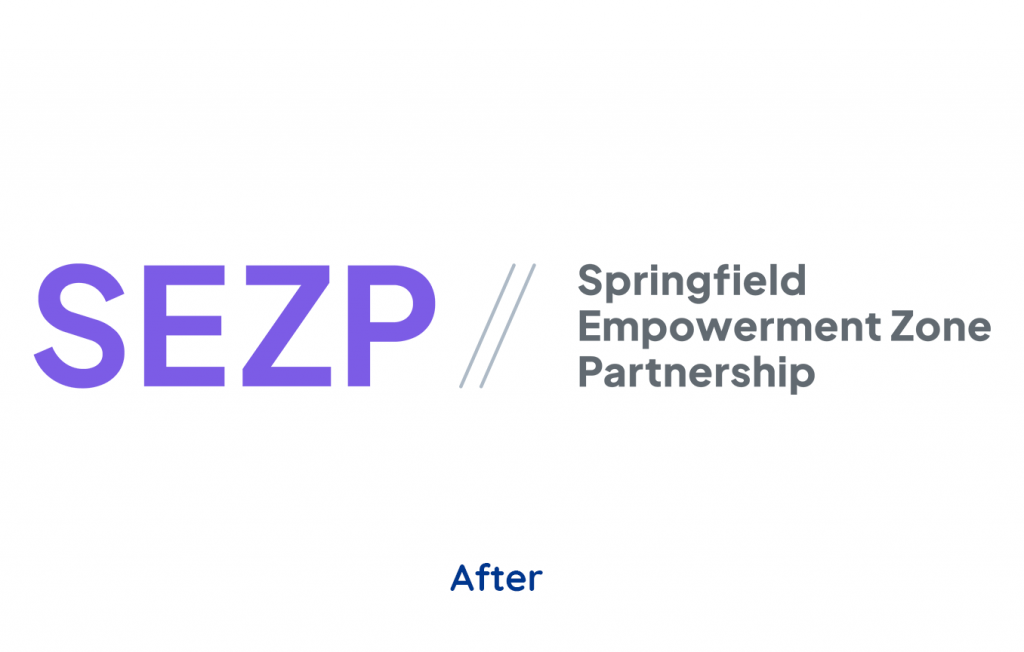 ---
We can help you tell your story
If you're looking for an award-winning rebrand to inspire audiences, say hi to Emma to start a conversation.