Pagano Media Wins 2016 W3 Award for Worcester Food Policy Council Website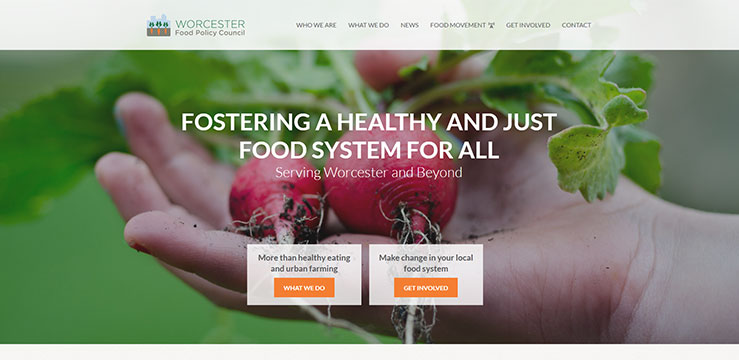 Worcester, MA 11/1/16 – Pagano Media is a winner of a 2016 W3 Award from the International Academy of the Visual Arts (IAVA) for creative excellence in web design for the Worcester Food Policy Council website: worcesterfoodpolicycouncil.org.
Receiving nearly 5,000 entries, the W3 Awards honors outstanding Websites, Web Marketing, and Web Video created by some of the best interactive agencies and designers worldwide. "We were once again blown away at the creativity and quality of this year's entrants. As our connected world continues to expand in new and exciting ways, our winners are a true testament to the power of Web creativity around the globe", said Linda Day, the Executive Director of the IAVA.
"Combining creative juices with the Worcester Food Policy Council on creating new branding and website was an exciting, meaningful and fun project", notes Kathleen Pagano, Strategic Director of Pagano Media.
Established in 1980, Pagano Media is a boutique digital marketing agency located in Worcester, Massachusetts. The company specializes in marketing strategy, branding, web design and development, SEO, video and animation, and social media. For more information, please visit www.paganomedia.com.
The W3 Awards is sanctioned and judged by the International Academy of the Visual Arts, an invitation-only body consisting of top-tier professionals from acclaimed media, advertising and marketing firms. Please visit www.iavisarts.org for a full member list and additional information. For more information about the W3 Awards, please visit www.w3award.com or call (212) 675 3555.