Writing for the Web | Website Content Tips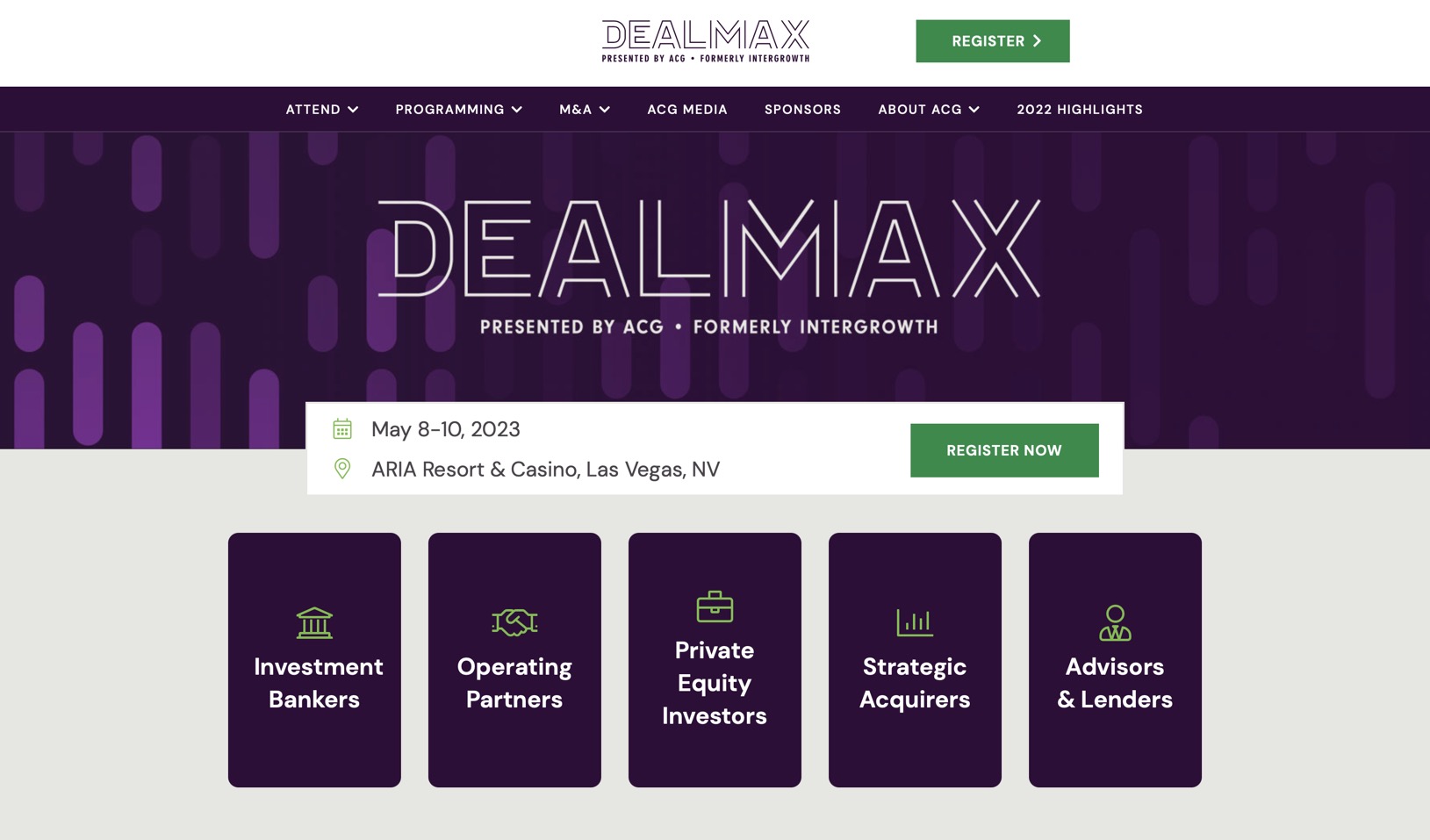 Whether you are creating a new website or enhancing existing webpages, discover how to structure performance-driven website content below.
Start with a content document 
Organize your content in a website content document. Google Docs work well for collaboration and suggested edits for multiple writers. Begin with a table of contents that outlines all site sections so that your team can easily see how many site pages (and sub-pages) will be included. 
Once you add text for each site section, it is important to distinguish between page names, headers, and body copy.
Page names are highly important for Google search optimization. For example, if you are building an aerospace consulting company website, and your services page is broadly named "Consulting Services," the page may not effectively target your audience. Instead, consider a more specific page name, such as "Aerospace Consulting Services." The page name is featured in the webpage URL, giving it high visibility for both audiences and search engines. 
Page headers are crucial for search engine optimization and scannability for readers. A header on the aerospace consulting team page may read "Top-Rated Aerospace & Defense Consultants." Headers help break up the content and enforce key messaging points.
Body copy should be keyword rich and informative. More on keyword optimization below. 
Understand your target audience 
Who are your core audiences? For example, as a higher education institution, you may be targeting prospective students, families, prospective staff, and donors. What makes them tick? How can you tap into their emotions? Research these groups to identify the best ways to communicate with them. Students may gravitate towards scannable text with videos of current students sharing their experiences. Prospective donors may be interested in data tables, demonstrating how their investments will be utilized. Families may be influenced by written testimonials from current students highlighting how the institution has allowed them to pursue their dream career paths.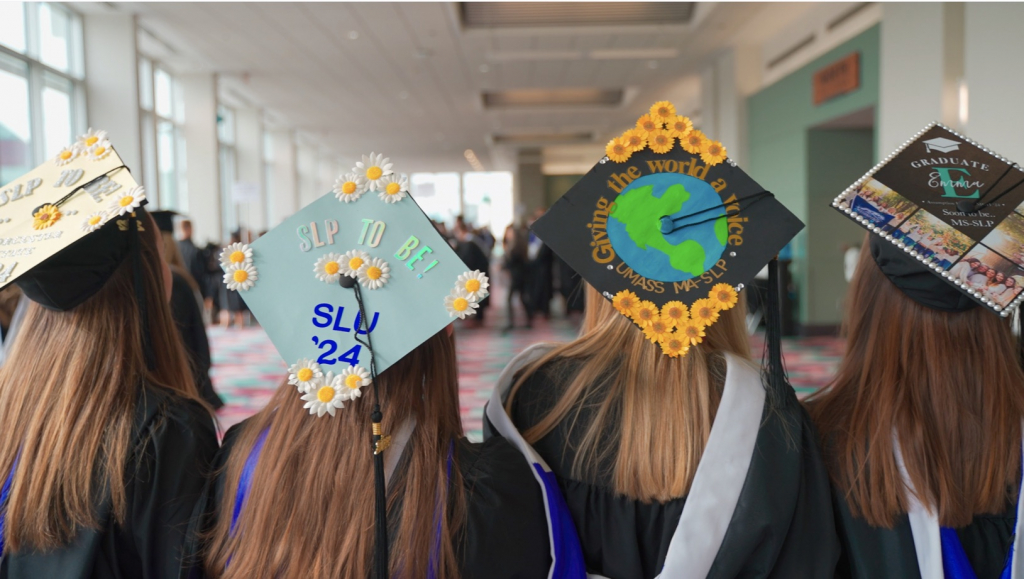 Be concise
Web writing needs to be shorter and simpler than other kinds of writing. Research indicates that individuals scan web text, rather than read every word (Source: University of Maryland). When writing your own website content, ensure that it is easy for site visitors to scan for information quickly (especially if they are visiting your site on a mobile device). Bulleted lists and formatted text (see below) are great ways to break content into digestible pieces.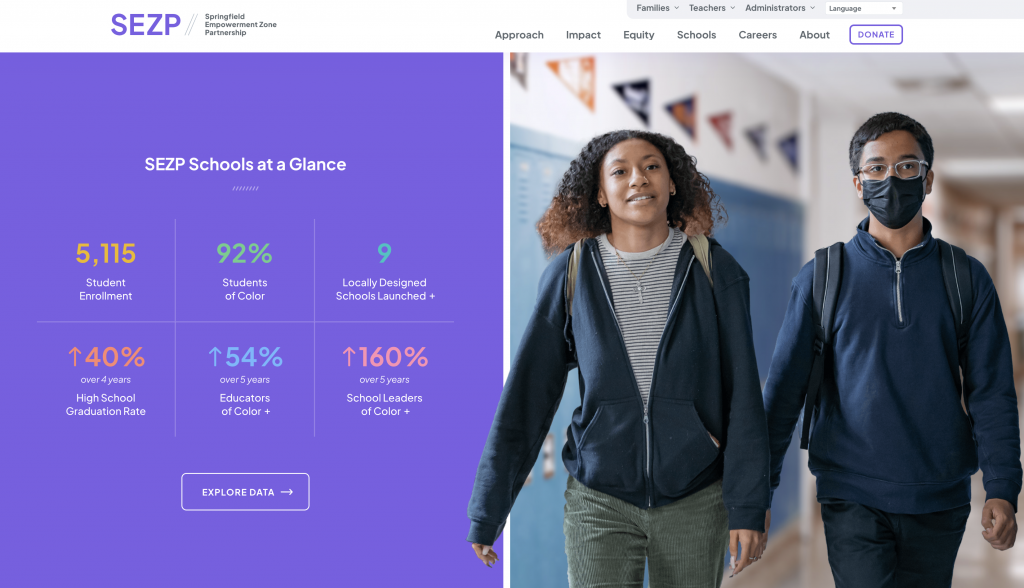 Use keywords
When creating page titles, headers, and body copy, choose keywords carefully and use them consistently. Keyword research strengthens keyword relevancy for search engines. Keyword relevance is the match between a specific keyword and the content of a page (Source: Visitor Analytics). For example, if a webpage uses the keyword "private equity" consistently, search engines will scan the page to confirm that the content (text, images, video) relate to private equity.
First, create a list of keywords in an Excel spreadsheet for tracking purposes, and aim to use each target keyword throughout the site, where applicable. For example, if one of your keywords is "window repairs" and you are targeting the Boston market, consider titling a page "Boston Window Repairs," so that the URL is: www.sitename.com/boston-window-repairs. The page title is just the first step – it is also important to use the words "Boston" and "window repairs" in the body copy of the page to rank for these words. Rather than sprinkling in the words unnecessarily, we encourage clients to position keywords within sentences that will be both informative and meaningful to audiences. Such as, "We specialize in wood, vinyl, and aluminum window repairs in Boston, MA."
Link to other sections of your website 
Linking to other sections of your website helps your website build authority – also known as "internal linking." An internal link is any link from one page on your website to another page on your website. For example, if you have a "Markets" section on your site that includes an "Automobile" page, consider cross-linking to your "EV Charging Station" Services section (on the Automobile market page) so that users can find additional, related information. Internal links connect your content and give Google an idea of the structure of your website (Source: Yoast). If a post or page hosts a variety of links, this signals to Google that it's a high-value page. 
Incorporate visuals 
When drafting your website content document, highlight areas that would benefit from videos and/or photography. For example, on your Team page, consider featuring video interviews with leadership. If you are promoting a new product, consider creating a product video. Research shows that people are 85% more likely to buy a product after viewing a video. On your Portfolio or Work page, integrate images of recent, high-profile projects.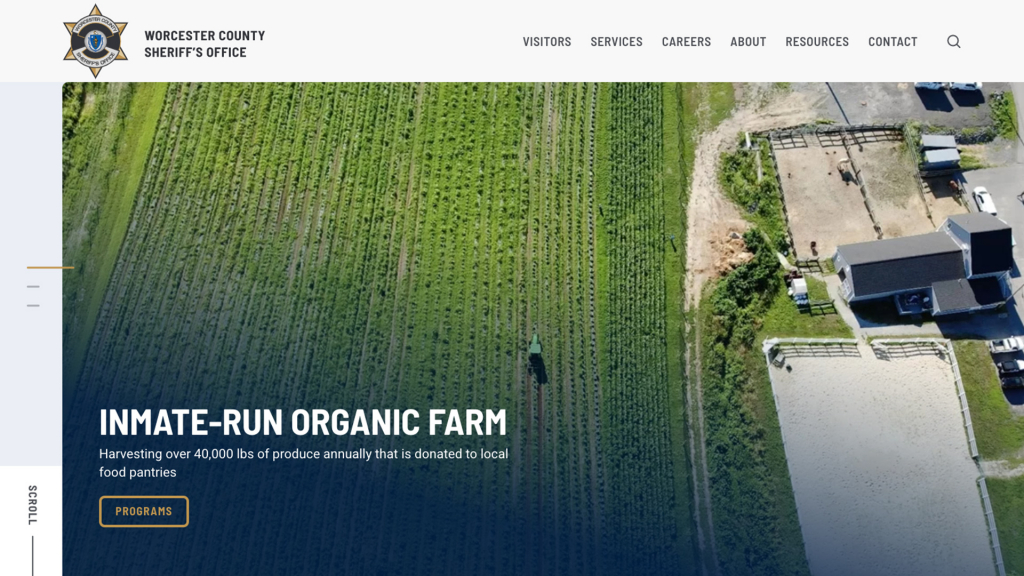 End with a call to action 
Your webpages should end with a call to action – whether that's inviting visitors to submit a form with key contact information, watch a video, or reach out to a member of your team on the phone. If your webpages tell visitors who you are and what you do, the content should lead and encourage them to take action. Website forms and other calls to action are a great way to measure progress – whether that's generating more inbound leads, job applications, or content downloads.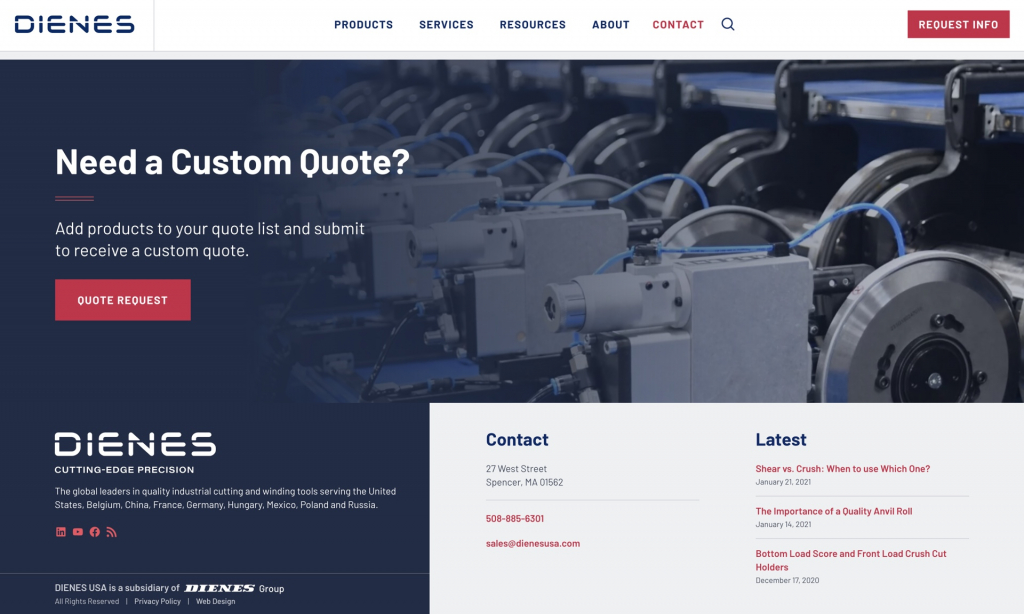 We can help you tell your story
If you need a top-notch website to inspire and move audiences, say hi to Emma to start the conversation.